Vanessa Perica wins SCI 2022 Jazz Composition Award; Ivan Tangkulung named honorable mention
DECEMBER 15, 2022
The Society of Composers, Inc. (SCI) is proud to announce the results of its 2022 Jazz Composition Award for an outstanding work for large jazz ensemble.
Vanessa Perica (Melbourne, Australia) was named the winner of the 2022 Award for her composition, Woody's Lament. Upon completion of her Bachelor degree in 2003 at the West Australian Academy of Performing Arts, she was awarded the prestigious Bob Wyllie Scholarship for 'Most Outstanding Graduating Jazz Student.' Other recipients of this honour include Linda May Han Oh, Mat Jodrell and Troy Roberts. In 2019, Vanessa was a recipient of an Australia Council grant to record her debut album with an all-star jazz orchestra lineup. Released in February 2020, the album titled 'Love is a Temporary Madness' has been critically acclaimed, reaching number 1 on the AIR Independent charts, and number 3 on the ARIA Jazz & Blues charts. The album was a nominee in the Australian Music Prize and AIR Awards, and won 'Best Jazz Album' at the 2020 Music Victoria Awards.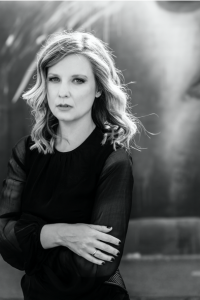 In February 2021, Vanessa was commissioned by the Melbourne Symphony Orchestra to write the 'Love is a Temporary Madness' Symphonic Suite. This was premiered by the MSO and Vanessa Perica Orchestra, and conducted by Benjamin Northey at the iconic Sidney Myer Music Bowl.
In November of the same year, the Vanessa Perica Orchestra joined forces once again with the MSO for the Melbourne International Jazz Festival's 'Opening Night Gala' at Hamer Hall. They performed compositions and arrangements by Vanessa and Christopher Crenshaw (Jazz at Lincoln Center).
Most recently, she was a winner in the 2021 APRA Art Music Awards and Australian Jazz Bell Awards for 'Work of the Year'. She was also a finalist in the Australian Women in Music Awards, and 2022 APRA Art Music Awards for 'Jazz Performance of the Year' for her orchestra's collaboration with the Melbourne Symphony Orchestra. She has appeared at the Sydney, Melbourne & Perth International Jazz Festivals. Vanessa is a Yamaha Artist.
The judges also named Ivan Tangkulung (Indonesia) an honorable mention for his composition 12345. Ivan has written for local and international ensembles/Festival such as New Thread Quartet (New York), SETTS Ensemble (Singapore), Trinity Youth Symphony Orchestra (Indonesia), Ensemble Musique de la Belle (Singapore), Indonesian Orchestra and Ensemble Festival (IOEF) and Singapore International Band Festival (SIBF).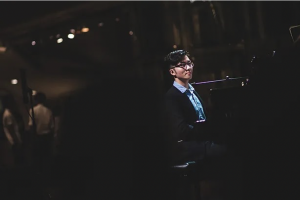 Ivan has also composed several Original Musicals, such as Chest of Shadow (2015, Singapore), Clash of Two Worlds (2017, Singapore), Plastic Fantastic (2019, Produced by Gigi Art of Dance), Serial Musikal Siti Nurbaya (2021, Produced by Indonesia Kaya).
Besides composing, Ivan is also an active Music Director and Conductor, directing Teater Musikal Nusantara's Production of Into the Woods (2019) and Hairspray (2020).
Ivan earned his Bachelor of Music (Composition) under the tutelage of Malaysian composer Chong Kee Yong at LASALLE College of the Arts (Singapore). Ivan attended conducting Workshop by Amos Chia (Singapore), and Gevorg Sargsyan (Armenia). Ivan is also an active jazz pianist, studying under Indonesian Jazz Master, Glenn Dauna.
---
The judges for the 2022 SCI Jazz Composition Award were Annie Booth (Denver, CO), Igor Karača (Stillwater, OK), and David Carter (Conway, SC).
The SCI Jazz Composition Award is an annual competition that awards a $500 prize to the composer of an outstanding work for jazz ensemble. Application to the award competition is free for members of SCI. Details about the 2023 competition will be announced in summer 2023.