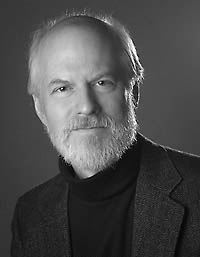 By Mark W. Phillips
September 2018
Greetings to all SCI members. As fall gets underway, I'm excited to send you an update on recent and ongoing SCI projects. Here are the some of the highlights, with details about the first two items later in the email.
SCI has signed performance licensing agreements with both ASCAP and BMI. This will directly benefit the wallet of all ASCAP and BMI composers who are programmed on SCI conferences!
We now have an online searchable archive of the entire history of SCI!
Meanwhile …
SCI held 5 successful conferences (28 concerts; 193 compositions) during the 2017-18 season.
For the 2018-19 season, we currently have three conferences scheduled:

SCI Student National to be held this coming week end at Indiana University's Jordan School of Music in Bloomington, Indiana. (September 27-29, 2018.)
SCI National Conference, University of New Mexico, Albuquerque, New Mexico (March 28-31, 2019.)

Notifications will be coming soon.
We will also premiere three works by SCI/ASCAP contest prize-winners.

Region VI Conference Texas A&M University—Commerce, Commerce, Texas (April 11-13, 2019.) Submission deadline: October 12, 2018

Adjudication is close to wrapping up for our first-ever jazz composition contest.
More Details:
The licensing agreements with both ASCAP and BMI that SCI has entered into will benefit any composer who has a work performed at one of our conferences, since these performances will no longer be designated and reported as "Educational" performances. For ASCAP composers, this means that your performance will not be subjected to the random sampling process used for the "Educational Performance" category. In the past, that designation could easily result in no performance royalties, unless it just happened fall on a day that was included in their random sample. Now, all SCI conference performances will qualify for a royalty payment. I doubt that anyone will become rich on this additional income, but it should definitely be an improvement over the current situation. I would especially like to thank SCI members Sheli Nan and Greg Steinke, for getting the ball rolling on this initiative, and for Gerald Warfield for following through on the necessary calculations and paperwork required to turn this initiative into a reality. The first conference for which this new policy will be in effect is the upcoming SCI Student National taking place later this week at Indiana University's Jordan School of Music in Bloomington, Indiana.
Our new online searchable archive has been in the works for a quite a while and in a huge undertaking! Gerald Warfield, Dan Cavanaugh, and the Library staff at the University of Texas at Arlington are to be commended for all their efforts on behalf of SCI on this important project. While the work is ongoing, with new materials and features continuing to be added, it is already an amazing site! Give it a try. Visit the site and type a composer's name into the search window. (John Cage? Jacob Druckman? Joan Tower? George Crumb? Alex Shapiro? Milton Babbitt? Frank Zappa?)
Happy Composing!
Mark Phillips, President
Society of Composers, Inc.
---
Greetings and welcome to all.
I couldn't be more pleased and honored to be given the opportunity to serve as president of the Society of Composers, Inc. I have been a member of this organization for more than three decades and have served multiple terms as a Region V co-chair, hosted a regional conference, helped with competition adjudications on numerous occasions, and most recently served as coordinator of the SCI/ASCAP student commission competition. I look forward to working on behalf of all current members to ensure that the organization is one that they can be proud to be associated with and that continues to serve their interests. In terms of my personal career the timing of this opportunity couldn't be better. Having just retired from full-time teaching after 33 years, I look forward to serving as "full-time president" of SCI.
Our membership consists primarily of composers, ranging from young students through senior citizens, but also includes performers interested in new music as well as institutional members. Founded in 1965 as the American Society of University Composers, the organization later adopted its current name in an effort to expand its reach into the wider world inhabited by composers. We strive to be an open and inclusive Society, welcoming and supportive of a wide range of musical styles, while at the same time maintaining a strong connection to our roots in academia. Indeed many of our members are university professors or students … and most (but not all) of our conferences are hosted in a university setting.
For those unfamiliar with this organization and its conferences, these events typically last about 2–4 days and feature numerous concerts of music by SCI members, paper presentations, a brief society business meeting, and various social events. For those of you who have never been to a conference, I would urge you to participate. These events are at the core of SCI's mission. Just this century (since 2000), SCI has held over 70 conferences — averaging more than four per year. Over the history of the organization, we have logged over 5,000 individual conference performances. Those are astonishing figures! You will be hard-pressed to find another organization that does more to promote live new music performance.
In addition to the conferences, the SCI has a number of initiatives to help promote composers and their music: two CD recording series, Journal of Scores, newsletter, SCION (a listing of opportunities for composers), student membership chapters, a student commissioning competition, student mixtapes, etc.
The Society thrives on volunteer service. We could not do all we do and keep our dues so modest without the incredible generosity of our national council, executive committee, officers, and conference co-hosts, as well as the countless members who volunteer their help with various adjudication responsibilities associated with our ongoing projects.
In addition to overseeing the running of all our programs and helping to coordinate the efforts of the members of our National Council and Executive Committee, my main job as president is to maintain our healthy schedule of conferences. To that end, I would like to encourage anyone who is a member of this society to consider hosting an event of one sort or another. If you are interested, but have no idea how to proceed or even what questions you should be asking, just contact me and I will do my best to demystify the process for you. SCI has a number of resources that can greatly simplify the hosting task. This is particularly true for hosting a national conference. One of my primary goals in this realm is to put to rest the myth that hosting a national conference is a lot more work than hosting a regional conference. With the support now available from SCI for hosting a national conference, the differences are fairly small. While no one is suggesting that hosting a conference does not require significant effort, it is immensely gratifying work. In addition to providing a valuable experience for you and others at your institution and perhaps helping to boost your resume, you will form a strong network of colleagues around the country (and beyond) that can last a lifetime.
I am excited to be working closely with my SCI colleagues on several new initiatives and I look forward to bringing word of them to you when the time is right. In the meantime, if you have ideas, questions, concerns … anything at all … please do not hesitate to contact me and share them.