National Council
The National Council is made up of two co-chairs for each SCI region and is chaired by the President of the Society who is elected by the general membership. The National Council is the policy-making body of the Society and responsible for the National and Regional conferences. The regional co-chairs are elected by the members of their respective regions or may be appointed by the President. Each year the National Council meets with the Executive Committee at the National Conference.
Executive Committee
The Executive Committee is made up of the editors and producers of SCI publications and projects as well as representatives of various sectors of the membership. Members are appointed by the Chair of the Executive Committee with the advice and consent of the president. The Chair is elected by the members of the committee. Most of the members of the Executive Committee are members of the Corporation. Each year the Executive Committee meets with the National Council at the National Conference. This meeting constitutes the Annual Corporation Meeting.
Officers
National Council
President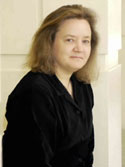 Beth Wiemann was raised in Burlington, VT and studied composition and clarinet at Oberlin College and Princeton University. Her works have been performed by the New York New Music Ensemble, Continuum, Ensemble 21, Earplay, the Motion Ensemble, Opera Vista, saxophonist John Sampen, singers Paul Hillier, Susan Narucki, D'Anna Fortunato, and others. Her compositions have won awards from Copland House, the Orvis Foundation, Colorado New Music Festival, AmericanWomen Composers, and Marimolin as well as various arts councils, and have been featured on the Capstone, Americus, innova, and Albany record labels. She teaches composition, music theory and clarinet at the University of Maine.
Region 1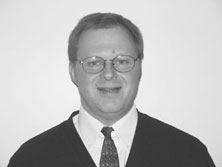 Scott Brickman is Professor of Music and Education, and Chair of the Arts and Humanities Division at the University of Maine at Fort Kent, where he has been teaching since 1997. Along with Elliott Schwartz, he co-hosted the 1999 Region I Conference at Bowdoin College. An active composer, his music is recorded on the New Ariel, Capstone and SEAMUS labels. His Symphony #1 was released in the spring of 2008 on the CD Masterworks of the New Era vol. 12, ERM-6827.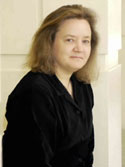 Beth Wiemann was raised in Burlington, VT and studied composition and clarinet at Oberlin College and Princeton University. Her works have been performed by the New York New Music Ensemble, Continuum, Ensemble 21, Earplay, the Motion Ensemble, Opera Vista, saxophonist John Sampen, singers Paul Hillier, Susan Narucki, D'Anna Fortunato, and others. Her compositions have won awards from Copland House, the Orvis Foundation, Colorado New Music Festival, AmericanWomen Composers, and Marimolin as well as various arts councils, and have been featured on the Capstone, Americus, innova, and Albany record labels. She teaches composition, music theory and clarinet at the University of Maine.
Region 2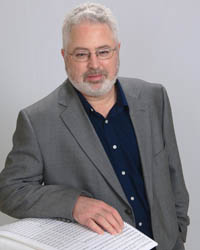 Neil Flory is an active composer whose music has been performed across the United States as well as in South America, Europe, Asia, and Australia. Over the years Flory has composed a wide variety of works both in the acoustic and electro-acoustic mediums. His music appears on commercially available recordings from the Summit and Emeritus labels, and is currently published by Jomar Press and Cimarron Music Press. Recent commissions include a concerto for saxophone quartet and wind ensemble, commissioned by the University of Central Arkansas Foundation for the Arkansas Saxophone Quartet and the UCA Wind Ensemble. Also a poet, Flory's poems have appeared in journals such as Eye on Life Magazine and Down in the Dirt.
Flory is currently Assistant Professor and Music Coordinator at Jamestown Community College (Jamestown, NY), where he oversees the music program and teaches music theory, aural skills, composition, piano, and other subjects. Previously, he served as a member of the music faculties of Central Washington University, Del Mar College, and Luther College.
Andrew Martin Smith (b. 1984, Sharon, CT) is a composer, clarinetist, and entrepreneur based in Western New York. Currently an Adjunct Instructor at the State University of New York at Fredonia, he is also a faculty member at Interlochen Arts Camp, having previously served as Adjunct Instructor at Bowling Green State University (BGSU) and Owens Community College. He is a founding member of the ADJ•ective Composers' Collective and an active performer of contemporary music.
Smith has written a variety of compositions for solo instruments, voice, choir, mixed chamber ensembles, wind ensemble, orchestra, and electronic media. Through his music he explores the sonic ramifications of interdisciplinary influence and inspiration, highlighting the similarities shared between several seemingly disparate disciplines, artistic endeavors, and stylistic trends. His compositions have been performed at contemporary music festivals and conferences throughout the United States and Europe, including Electronic Music Midwest, SEAMUS National Conference, the International Computer Music Conference, the SCI National Conference, and the MidAmerican Center for Contemporary Music's Annual New Music Festival.
Region 3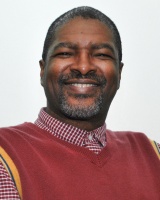 Harvey J. Stokes is Professor of Music at Hampton University, where he also is the Founder and Director of the Computer Music Laboratory. He has taught also at Miami University, Christopher Newport University, and the College of William and Mary. His degrees are from Michigan State University (Ph. D.), The University of Georgia (M. M.), and East Carolina University (B. M.).
Currently, Dr. Stokes serves on the National Council of the Society of Composers as well as the National Association of Composers USA, and is a board officer of the Southeastern Composers League.  He has served also as a consultant for the North Carolina Arts Council, The College Board, the Educational Testing Service, and the Educational Policy Improvement Center for the Advanced Placement (AP) in Music Program.
The oboe performance experiences of Dr. Stokes include those with the Tidewater Winds, Symphonicity Orchestra of Virginia Beach, the Virginia Symphony, Millennium Symphony, Norfolk Chamber Consort, and the Royal Ethiopian Philharmonic. Additionally, several composer residencies have been completed at West Chester University, Chowan University, and the University of Tennessee at Chattanooga. He is the author of two books on music as well as an award-winning composer of numerous works, and these works are available from Subito/Seesaw Music, Ars Nova Music Press, Centaur Records, Albany Records, and Harkie Music. His works have been performed recently in Hong Kong, Argentina, France, Canada, and the United States.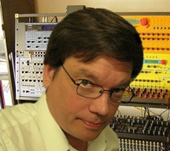 Christopher Cook received the Doctor of Music degree from Indiana University where he served as assistant director of the Center for Electronic and Computer Music. He is a recent recipient of a Fromm Music Foundation commission from Harvard University and has received awards from the National Endowment for the Arts, ASCAP, MTNA, and the National Assembly of Local Arts Agencies. He has served as Composer-in-Residence at James Madison University, Amherst College, the University of Evansville, the Monroe County Community Schools Corporation (Indiana) and for the city of Somerset, Pennsylvania. He is Director of Music Theory and Composition at Christopher Newport University.
His works have been presented at conferences and festivals including the International Computer Music Conference, the Society for Electro-acoustic Music in the United States, the New York City Electroacoustic Music Festival, the Florida Electro-acoustic Music Festival, June in Buffalo, Music of Our Time, the Indiana State University Contemporary Music Festival, The Society of Composers Inc., the Annual American Music Week (Sofia, Bulgaria), and the Utrecht Music Festival (The Netherlands), and Electronic Music Midwest.
Region 4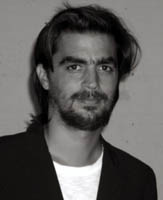 Jorge Variego was born in Rosario, Argentina. He is a former Fulbright Scholar and is currently on the Music Theory/Composition faculty at the University of Tennessee, Knoxville.
Actively involved with technology in sound and music, Jorge has been a pioneer in the field of interactive computer music, having created and performed a great deal of works for clarinet and electronics in the US, Europe and South America. He participated in many international music festivals such as MATA, SEAMUS, EMS, Sonoimagenes, Holland Festival, Festival de Jazz de Vigo, Via Stellae, ICMC and can be heard on many CDs, including his most recent solo releases Necessity (Albany-2010) and Regress (CMMAS-2013).
During the summer of 2012, he was resident artist at the CMMAS, in Mexico, were he recorded the material for his CD Regress, fully dedicated to new music for clarinet and electronic media by Argentine composers. In June 2013, he was resident artist at the Visby Centre for Composers, in Sweden, where he composed a new work commissioned by the Berner Musikkollegium. In July 2014 he premiered a new work for bass clarinet and orchestra commissioned by the Symphonic Orchestra of Rosario, in Argentina. Most recently, he presented new works in Switzerland, Spain, and the Netherlands. He received honorable mention in the American Prize in composition and was finalist in the SIME Electroacoustic Music Composition Competition.
In 2017, the University of Quilmes, in Argentina, will publish his book on algorithmic composition. This material will be part of the University's collection of writings about music and science.
He is the founder director of the UT Electroacoustic Ensemble, a student group dedicated to free improvisation with electronic media, co-director of the UT Contemporary Music Festival, and co-directed the 2016 NACUSA-SCI Snapshot conferences at UT.
In May he was named mentor of the year in the College of Fine Arts and Sciences, Performing Arts division.
For more information please visit: www.jorgevariego.com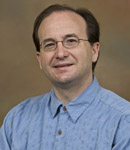 Thomas Couvillon is currently an Associate Professor at Eastern Kentucky University, where he serves as coordinator of music theory and composition studies. His works have been performed in venues throughout the South and Southwest, including the Music Nouvelle Festival, the High Voltage Electro-Acoustic Music Festival, the Festival of New Music at Louisiana State University, and at regional and national meetings of the Society of Composers. His music has also been broadcast on radio as part of a NPR affiliate concert series. The Kentucky Music Teachers Association named Dr. Couvillon the 2011 Commissioned Composer. His commissioned work, Plaisirs éphémères de l'été, a work for oboe/English horn and percussion, was given its Canadian premiere at the University of Ottawa Oboe Weekend in January 2012. Dr. Couvillon has previously held teaching positions at Sam Houston State University, Arizona State University, and Tulane University. Dr. Couvillon holds the Ph. D. degree in composition and music theory from Louisiana State University.
Region 5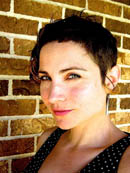 Composer and sound artist Lisa Renée Coons teaches composition at Western Michigan University. She received her PhD in Composition from Princeton University, with additional degrees from SUNY Stony Brook and the University of Missouri – Kansas City. Recent fellowships include an ICElab Fellowship from the International Contemporary Ensemble (ICE) and the Jackie McLean Fellowship from the Hartt School, as well as those from the MacDowell Colony and the Other Minds Festival. She has been commissioned by the American Composers Orchestra, ICE, The California E.A.R. Unit, Santa Fe New Music, Dither Electric Guitar Quartet, and Iktus Percussion Quartet, among others. Lisa Renée is a member of The Collected, a bicoastal composers' collective.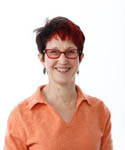 Amelia Kaplan is Associate Professor of Composition at Ball State University in Muncie, IN, where she teaches composition, theory, and directs the New Music Ensemble. She previously taught at Oberlin Conservatory, the University of Iowa, and Roosevelt University. She completed her A.B. at Princeton University, and her A.M. and Ph.D. at the University of Chicago as a Century Fellow, where her primary teachers were Shulamit Ran and Ralph Shapey. She worked with Azio Corghi at the Milan Conservatory on a Whiting Fellowship, and also received a Diploma of Merit from the Accademia Musicale Chigiana while studying with Franco Donatoni, and a Diploma from the American Conservatory in Fontainebleau.
Ms. Kaplan has had residencies at the MacDowell Colony, Ucross Foundation, Atlantic Center for the Arts, and the Virginia Center for the Creative Arts. Her work has been performed at numerous contemporary music festivals including SCI Regional and National Conferences, SICPP, Wellesley Composers Conference, Gaudeamus, Darmstadt, June in Buffalo, the Festival at Sandpoint, and others.
Recordings can be heard on Albany, NAVONA (Parma), and Centaur labels, and several of her double reed works are published by TrevCo Music.
Region 6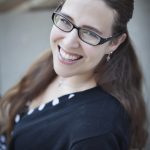 Elyse Kahler is an Adjunct Assistant Professor at the University of Texas at Arlington. She holds a Doctorate of Musical Arts from Texas Tech University. Kahler writes for a variety of ensembles including solo instruments, voice, orchestra, wind ensemble, hand bells, mixed chamber groups, and electronics. Her music has been performed across the United States and in Europe at new music festivals and conferences. Kahler has received commissions from The Lubbock Chorale and Height Difference Duo. Kahler also presents her research on pedagogy and Enya at conferences, including the Society of Composers Inc., College of Music Society, Texas Society of Music Theory, and the Oklahoma Music Theory Roundtable. During the summers, Kahler teaches music theory at the Interlochen Arts Camp.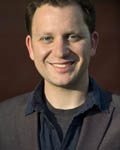 Greg Simon, composer and jazz trumpeter, is Assistant Professor of Composition and Jazz Studies at the Glenn Korff School of Music at the University of Nebraska-Lincoln, and Artist-Faculty in composition at the Brevard Music Center. His works have been performed by ensembles and performers around the country, including Alarm Will Sound, the Fifth House Ensemble, the Playground Ensemble of Denver, and the California All-State Symphonic Band. He has presented work at conferences for the American Band College, the College Band Directors' National Association, the World Saxophone Congress, and the North American Saxophone Alliance, as well as being featured in radio and digital broadcasts from Pendulum New Music and WFMT. Greg is the recipient of awards for achievement in composition from National Association of Composers/USA, the Esoterics, the University of Michigan, and the TorQ Percussion Quartet. He has also received recognition for his work from the Pacific Chorale, the Fifth House Ensemble, and CBDNA, among others. Greg was a featured composer at the 2013 Mizzou International Composers' Festival and was the 2013-14 young composer-in-residence for the Detroit Chamber Winds and Strings. His music is published by Hal Leonard, and has been recorded on labels including Blue Griffin, Equilibrium, Open G, SMS Classical, Terpsichore, and Fifth House.
Greg studied jazz improvisation with Bill Lucas, Ellen Rowe, and Brad Goode. He's performed with the Rhythm Society Orchestra, the Jodi-Renee Band, the Park Hill Brass, and the Last Riot, at venues ranging from Dazzle Jazz Club to the University of Michigan Museum of Art. He's performed with Hannah Huston, Andrew Dost of fun., and recorded for Shelby 5. As part of his ongoing efforts to bridge the classical and jazz worlds, he's premiered and presented works for improvising musicians by a variety of composers, including Stephen Rush, Hunter Ewen, Michael Theodore, and himself. Greg also stays busy as a jazz pedagogue, having worked with the Detroit Symphony Civic Jazz Orchestra and given clinics at the Westside Jazz Festival and the University of Michigan Jazz Festival.
Region 7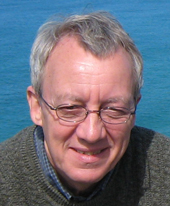 Glenn Hackbarth lives in the desert southwest where he directs the Computer Music Studios and ACME (Arizona Contemporary Music Ensemble) at Arizona State University. The recipient of awards from the Arizona Commission on the Arts, ASCAP, and the National Endowment for the Arts, he has written works in both the acoustic and electronic mediums and received numerous performances in the United States, Canada, and Europe. His music has been performed by the Eastman, Cincinnati, Northwestern, and New England Conservatory wind ensembles, Basso Bongo, Sychronia and The Voices of Change; is published by Carl Fischer and Dorn Publications; and has been recorded on the Access, Advance, Crystal, EAM, Whole>Sum, and Orion Labels.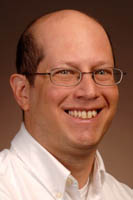 Jody Rockmaker (born 1961, New York City) received his Ph.D. in Composition from Princeton University. He has studied at the Manhattan School of Music, New England Conservatory and the Hochschule für Musik und darstellende Kunst in Vienna. His principal teachers have been Erich Urbanner, Edward T. Cone, Milton Babbitt, Claudio Spies, Malcolm Peyton and Miriam Gideon. Dr. Rockmaker is also the recipient of numerous awards including a Barlow Endowment Commission, Fulbright Grant, two BMI Awards for Young Composers, an ASCAP Grant, the George Whitefield Chadwick Medal from New England Conservatory, and a National Orchestral Association Orchestral Reading Fellowship. He has held residencies at the MacDowell Colony, Yaddo, the Djerassi Resident Artists Program and Villa Montalvo, and has been a Composition Fellowship at the Tanglewood Music Center. He taught at Stanford University and is currently an Associate Professor at Arizona State University School of Music.
Region 8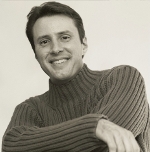 Robert Hutchinson is Professor of Music at the University of Puget Sound. Hutchinson's Sittin' In A Tree for flute and bassoon was performed in 2016 by Hannah Hammel and Benjamin Roidl-Ward in New York City, Boston, Chicago, Houston, Richmond VA, and Oberlin OH. In 2015 he had two string orchestra pieces (The River At Dawn and Nightscape) performed by the Tacoma String Symphony and the Tacoma String Philharmonic. The three-movement Bird Suite for oboe and bassoon was premiered in Oberlin in 2015. Pas de Quatre for string quartet was premiered in 2010 at the Walla Walla Chamber Music Festival. In 2009 Hutchinson's three-movement, 25-minute Concerto for Amplified Violin and Wind Ensemble was premiered. In 2007 the Tacoma Concert Band premiered the commission As the Blue Night Descends upon the World. In 2006 the Northwest Sinfonietta commissioned and premiered Fantasia on Themes of Mozart in Seattle. The Tacoma Youth Symphony commissioned and premiered From the Sea to the Stars in 2004. Also in 2004, Hutchinson's composition Dancing on the Strand for wind ensemble was performed at the 29th Symposium for New Band Music in Richmond, Virginia; at the Southwestern Division College Band Director's National Association (CBDNA) Conference in Fort Worth, Texas; at the Society of Composers' National Conference in Edmond, Oklahoma; and received an honorable mention in the competition for ASCAP's 2004 Rudolph Nissim Award. His composition Jeux des Enfants was selected by the Charles Ives Center for American Music for a June 2002 premiere by the Charleston Symphony Orchestra at the Piccolo Spoleto Festival in South Carolina. In 1997, Hutchinson won the Third Angle New Music Ensemble's Young Composers Competition with his Three Character Pieces.
Ryan Hare, Washington State University
President Emeritus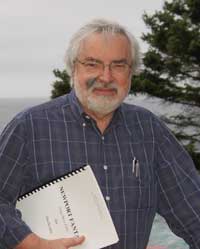 Dr. Greg A Steinke is retired, former Joseph Naumes Endowed Chair of Music/Art and Associate Dean of Undergraduate Studies, Marylhurst University, Marylhurst, Oregon; Associate Director, Ernest Bloch Music Festival ('93-97) and Director, Composers Symposium ('90-97) (Newport, OR); served as the National Chairman of the Society of Composers, Inc. (1988-97); currently Secty/Treas of Art Culture Nature, Inc. Composer of chamber and symphonic music and author with published/recorded works and performances across the U. S. and internationally; speaker on interdisciplinary arts, and oboist specializing in contemporary music. His most recent composition honors include: Finalist (of 4)- '01 Seoul International Composers Competition. Winner of Delta Omicron International Music Fraternity Composition Competition, '02. Honorable Mention – '02 "Britten-on-the-Bay" Composition Competition Series XIII (Saxophone Quartet). Special Mention – '03 USA International Harp Competition (Solo Harp). Finalist/Winner – '04 of COMA Open Score Project in England (Generic Quartet). Honorable Mention – '05, VIII International Composition Competition of the Corfu Festival (Guitar). Co-winner of First Prize – '08 2008 Areon Flutes International Chamber Music Competition (Flute Duet).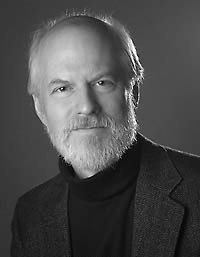 Ohio University Distinguished Professor Mark Phillips won the 1988 Barlow International Competition for Orchestral Music. In 2004 he premiered Turning Two Hundred, a 50-minute commissioned work for orchestra, jazz band, drum corps, handbell choir, electronic music, eight instrumental soloists, video, and dance. Commissioned for a 2005 premiere in Memphis, his Dreams Interrupted has received subsequent performances in Pittsburgh, Duluth, Baltimore, Dallas, Birmingham (AL), and Athens (Ohio). Following a national competition, Pi Kappa Lambda commissioned a chamber work from Phillips, which led to the premiere of Bushwhacked! in San Antonio, Texas (September 2006). His music has received hundreds of performances throughout the world–including dozens of orchestra performances by groups such as the St. Louis Symphony Orchestra and the Cleveland Orchestra–and has been recorded by Richard Stoltzman and the Warsaw Philharmonic Orchestra, the Lark Quartet, and several solo artists.
Executive Committee
Chair
Guided by the SCI by-laws, the Executive Committee Chair, with the advice and consent of the SCI President, appoints members to the Executive Committee. The Chair organizes and leads meetings of the Executive Committee, and through their help develops and implements strategies to achieve the goals of SCI. The Chair serves as the Vice President of the Corporation.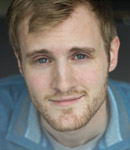 Carter John Rice, a native of Minot, North Dakota, is a composer, audio engineer, and music educator currently based in Kalamazoo, MI. Rice was drawn to music through a desire to instill knowledge in others. He is passionate about music education, and enjoys teaching music at all levels.
As a composer, Rice draws inspiration from a wide array of sources including acoustic phenomena, cognitive science, and classical mechanics. His music has been featured at venues such as the national SEAMUS conference, the national conference for the Society of Composers Inc. (SCI), the International Computer Music Conference, Electronic Music Midwest, and the Electroacoustic Barn Dance.
Rice currently serves as the chair of the SCI Executive Committee, and previously served as editor of the SCI newsletter and as the national student representative. During his time in that position, he revived and hosted the National Student Conference at Ball State University. Rice has also organized and served as the technical director for a variety of other conferences, including the Ball State University Festival of New Music, the Threshold Festival, and the SCI National Conference.
Rice holds a Bachelor's degree in music theory and composition from Concordia College, a Master's degree in music composition from Bowling Green State University, and a Doctor of Arts in music composition from Ball State University.  He has studied with Elainie Lillios, Christopher Dietz, Michael Pounds, Jody Nagel, Keith Kothman, Daniel Breedon, and Steven Makela.
Rice currently works as an assistant professor of multimedia arts technology at Western Michigan University.
Newsletter Editor
The Newsletter Editor creates and distributes the official SCI  newsletter. The Editor is responsible for every facet of the newsletter publication from accepting articles from members, soliciting articles, copy editing articles, and laying out the newsletter. Additionally, the Editor works with the President of SCI and conference hosts on the reporting of SCI conferences.
The SCI Newsletter contains articles by, for and about SCI members including member news, conference reviews, pedagogy, practice and more. email: newsletter@societyofcomposers.org.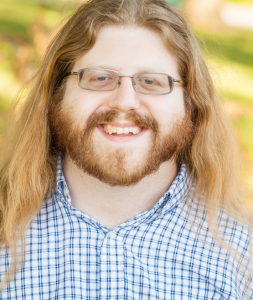 SCI Newsletter Editor Ralph Lewis is a doctoral candidate in music composition attending University of Illinois at Urbana-Champaign. He is passionate about exploring, supporting, and understanding new musical expression. Active as a composer, music theorist, writer, and educator, his work is often centered on collaborating with people to create more welcoming, inclusive spaces and engaging with less discussed music and technology. As part of these efforts, he runs All Score Urbana, a free to the public community composition workshop series that focuses on teaching compositional skills as well as building relationships between people of all ages who are interested in composing and local performers.
Lewis's compositions have been selected for performance at festivals and conferences including SPLICE Festival, New Music Gathering, SCI National Conference, Electronic Music Midwest, SEAMUS, College Music Society, Radiophrenia Glasgow, SCI National Student Conference, the Oh My Ears Festival, Boston Microtonal Society, the International Conference on Technologies for Music Notation and Representation (TENOR), and the Music for People and Thingamajigs Festival. He received an M.F.A. in Electronic Music and Recording Media and an M.A. in Music Composition from Mills College, a B.M. in Music Composition from Oberlin Conservatory, and a B.A. in Classical Civilization from Oberlin College. Visit www.ralphlewismusic.com to learn more about his music and recent projects.
SCION Editor
The SCION Editor maintains a database of information on opportunities for composers including competitions, conferences, commissions, and residencies. Opportunity announcements are received from a wide range of sources in inconsistent formats. The Editor reviews and transfers event information into the SCION database, providing a single consistent format. The first of each month, the Editor sends to the membership a reminder announcement to check SCION.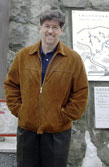 A composer from the San Francisco Bay Area, John Bilotta collaborates with local performers and ensembles in performing his own works as well as the works of composers he admires. He serves on the Board of Directors for Goat Hall's San Francisco Cabaret Opera company and is co-director of the Bay Area's Festival of Contemporary Music now in its twelfth year.
It has been an honor to serve, first as assistant-editor, then as editor of SCION over the past five years. SCION, the Society of Composers, Inc., Online News is a web-based listing of opportunities for composers available on the SCI website. SCION has undergone a lot of changes in that time–from a plain text email sent once a month to members to an online publication updated continuously thanks to the hard work of Mike McFerron, our webmaster. A brief monthly email reminds members to check online for recent updates.
If you are advertising a call for scores, competition, commission, fellowship, residency, open position, or other opportunity for composers, SCION can help get the word out to SCI's membership. All submissions will be considered. To submit your opportunity, send the information by e-mail to scion@societyofcomposers.org. Preferred formats are plain text e-mail, HTML, Word, or Adobe Acrobat (pdf). The reminder email to SCI members is scheduled for the first day of each month so if you want to be sure that your item is already online when the email goes out, send your information a week before the end of the previous month.
SCION tries to publish submissions in relatively complete form, understanding that some announcements include a great deal more detail than we might be a ble to include. So some cuts may be necessary, particularly background, historical, or promotional text. We want to provide enough information that our members can get a clear idea of what the announcement is about with references to websites or contacts for further details. Once listed, opportunities will be repeated until the deadline passes. Items with no deadline will be listed in several consecutive issues. Ongoing calls with no deadline may be resubmitted once every year. Finally, I would like to express my appreciation to three of our SCI members who have volunteered to serve as assistant editors: Mark Connor, Helena Michelson, and James Sproul. Their assistance is invaluable and has allowed us to greatly expand the size and completeness of SCION.
 Journal of Music Scores Editor
In collaboration with the SCI Submission Coordinator, the SCI Journal of Music Scores administers the publication of SCI Journal of Musical Scores. The Editor collects composer biographical sketches, program notes, and contracts for the publication, and prepares a camera-ready copy for the publisher.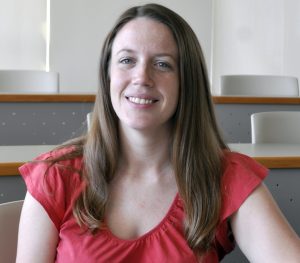 Composer Anne Neikirk is drawn to creative processes that involve interdisciplinary work. Her background in vocal music instilled a particular interest in the relationship between music and the written word. Past awards and grants include the Presser Music Award, an American Composers Forum Subito Grant, and inclusion in the Society of Composers CD Series. Neikirk has presented her work at conferences including those of the Society of Composers, the College Music Society, the Society of Electroacoustic Music in the United States, and the American Harp Society, among others. Her music is distributed by ADJ•ective New Music, LLC, and she is a member of the ADJ•ective Composers' Collective.
Dr. Neikirk received her DMA in Composition from Temple University, preceded by an MM from Bowling Green State University and a BA in Music from Hamilton College. Upon completing her education, she worked as an adjunct faculty member at Temple University and at the University of Delaware. In 2016 she began as an Assistant Professor of Composition/Theory at Norfolk State University in Virginia. She has served on the Executive Boards of the College Music Society (Northeast and Mid-Atlantic Chapters) and the Society of Composers, Inc. For more info, visit www.annieneikirk.com

CD Series Editor
The CD Series Editor coordinates the production of the annual SCI CD series. The Editor administers a call for submissions and is the liaison between SCI and the CD audio production company.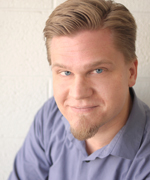 Travis Garrison is a composer, audio engineer, and performer of electroacoustic music. Dr. Garrison serves as Instructor and Coordinator of Music Technology in the School of Music at the University of Nebraska at Omaha. He was previously on the faculty at the University of Central Missouri, and worked as an audio engineer and taught courses at East Carolina University and Bennington College. A common thread throughout his work as a composer and performer is a blurring of the boundaries between things organic and things electronic, between the actual and the imagined, and between the real and the hyperreal. His work as a recording/editing/mixing/mastering engineer and producer is represented on a number of commercially available CDs in the areas of classical and experimental music, and he has worked in live sound reinforcement in venues across the country. Current research interests include computer-based improvisational systems and the aesthetics, history, and theory of electroacoustic music.
Dr. Garrison's composition selectric metal is included on the "Electronic Masters Vol. 3" CD released in 2014 by ABLAZE Records, and the piece was also awarded Honorable Mention in the 2012 SCI/ASCAP Student Commission Competition. His works have been performed at many festivals and conferences including the International Computer Music Conference (ICMC), the Society for Electroacoustic Music in the United States (SEAMUS) conference, the New York City Electroacoustic Music Festival, the Symposium on Arts and Technology at Connecticut College, the Society of Composers, Inc. (SCI) national conference, and the Electronic Music Midwest (EMM) Festival. He currently serves as Technical Director of the New York City Electroacoustic Music Festival and as the CD Series Editor for the Society of Composers, Inc. Garrison holds a Ph.D. in Music Composition with a cognate in Historical Musicology from the University of Florida, an MA in Electroacoustic Music from Dartmouth College, and a BA in Computer Music and Composition from the University of California, San Diego.
Submissions Coordinator
The Submissions Coordinator administers the annual SCI Journal of Music Scores call for submissions. The Coordinator arranges and organizes adjudication of the entries by outside judges.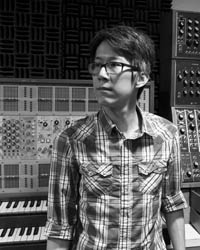 Based in the U.S., Hong Kong composer Chin Ting (Patrick) Chan has been a fellow and guest composer at festivals such as the International Computer Music Conference, IRCAM ManiFeste and the Wellesley Composers Conference. He has twice represented Hong Kong abroad at the ISCM World Music Days Festival and UNESCO International Rostrum of Composers. He has worked with musicians and ensembles such as Ensemble intercontemporain, eighth blackbird, ensemble mise-en, Ensemble Signal and the S.E.M. Ensemble, with performances in more than twenty countries. Awards and commissions include those from the American Prize, ASCAP, Association for the Promotion of New Music, the Charlotte Street Foundation, Foundation for Modern Music, the Hong Kong Composers' Guild, the MidAmerican Center for Contemporary Music, the Interdisciplinary Festival for Music and Sound Art – Shut Up and Listen!, the Lin Yao Ji Music Foundation of China, MMTA/MTNA, newEar, the New-Music Consortium, the Soli fan tutti Composition Prize, the Virginia Center for the Creative Arts and others. His works are published with ABLAZE Records, Darling's Acoustical Delight, Music from SEAMUS, Navona Records/PARMA Recordings, RMN Classical, the SCI Journal of Music Scores and Unfolding Music Publishing (ASCAP). He is Assistant Professor of Music Composition at Ball State University. He holds a D.M.A. degree from the University of Missouri–Kansas City as well as degrees from Bowling Green State University and San José State University. www.chintingchan.com
SCI/ASCAP Commission Competition Coordinator
The SCI/ASCAP Commission Competition Coordinator sends out notices of the announcement of the competition, fields questions regarding the competition, administers entries, and works with ASCAP in the development of the competition. Additionally, the Coordinator arranges and organizes adjudication of the entries by outside judges.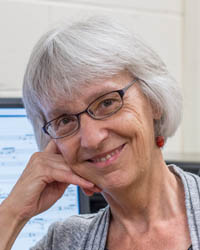 Zae Munn is Professor of Music at Saint Mary's College in South Bend, Indiana where she teaches theory, composition, digital media in music, and orchestration/arranging.  She is the Director and Resident Composer of the Summer Composition Intensive at Saint Mary's College.
Her DMA and MM degrees in composition are from the University of Illinois at Champaign-Urbana and her BM in composition is from Chicago Musical College of Roosevelt University. Born in 1953, Munn's early musical training was as a cellist, with additional studies in piano, voice, and conducting
Virtually all her works are available from one of these publishers: Arsis Press, Balquhidder Music, Earthsongs, Frank E. Warren Music, HoneyRock, JOMAR Press, MusicaNeo, Tempo Press, and Yelton Rhodes Music. Recordings are available from Navona Records, Capstone Records, Centaur Records, and a number of independent labels.
Zae is active in the dog rescue community and has fostered 70 dogs in her home over the last several years.
Student Coordinator
The Student  Coordinator serves as the liaison between SCI and SCI Student Chapters. The Coordinator provides guidance to SCI Student Chapter leaders and faculty sponsors, develops and implements visioning, and aligns with the SCI secretary to provide administrative services.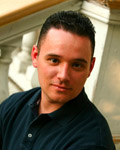 Adam Vidiksis is a composer, conductor, percussionist, and technologist based in Philadelphia whose interests span from historically informed performance to the cutting edge of digital audio processing. Equally comfortable with both electronic and acoustic composition, his music has been heard in concert halls and venues around the world. Critics have called his music "mesmerizing", "dramatic", "striking" (Philadelphia Weekly), "notable", "catchy" (WQHS), "interesting", and "special" (Percussive Notes), and have noted that Vidiksis provides "an electronically produced frame giving each sound such a deep-colored radiance you could miss the piece's shape for being caught up in each moment" (David Patrick Stearns of the Philadelphia Inquirer). Vidiksis has become known for exploring new timbral soundscapes in his electronic and acoustic works, often using the computer not only as a means of enhancing and manipulating the sounds he produces, but as a digital performer on equal footing with its human counterparts. His unique approach to composition has been praised for its "outstanding control" (Philadelphia Weekly) and for being "restrained" and "magical" (Local Arts Live). His music has been played by the "Black Sea Symphony" in Constanta, Romania, Omaha Symphony, Momenta Quartet, and Zephyrus Duo. His commissions include Network for New Music, ICIA, and the ElectroAcoustic Piano project. He has a deep interest in science and technology, an enthusiasm that has profoundly influenced his work as a musician. Vidiksis's music has won numerous awards, including recognition as a regional finalist in the 2012 SCI/ASCAP Student Competition Commission. His works are available through HoneyRock Publishing. His music often explores sound, science, and the intersection of humankind with the machines we build.
Dr. Vidiksis currently serves on the faculty at Temple University as an Assistant Professor of Composition, where his research in music technology focuses on techniques for realtime audio processing, designing gestural controllers for live digital performance, and machine improvisation. He is currently conductor of the Temple Composers Orchestra, faculty advisor to conTemplum (Boyer College's new-music student organization and student chapter of SCI), director of the Boyer Electroacoustic Ensemble Project (BEEP), and co-curator of the electroacoustic concert series Cybersounds. [www.vidiksis.com]
Marketing Coordinator
In consultation with the Executive Committee, the Marketing Coordinator is responsible for developing and implementing marketing and advertising campaigns, tracking related campaign data, maintaining and updating promotional materials, monitoring the Society's digital and social media presence, and preparing reports related to marketing efficiency and effectiveness.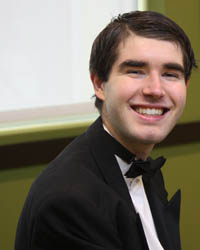 Ian Evans Guthrie (b. 1992) blends Western concert music with various world musics and is quickly emerging as a tour-de-force composer of both acoustic and electronic music. He has recently received 1st prize for the Arcady Composition Competition and 2nd prize for the American Prize in addition to his many other composition and performance prizes and recognition from ASCAP, SCI, MTNA, National Federation of Music Clubs, Webster Community Music School, and countless other organizations. Many of his works have been performed publicly around the nation from groups such as fEARnoMUSIC, Portland's Metropolitan Youth Symphony, the Northwest Symphony Orchestra, the Moore Philharmonic Orchestra, March Music Moderne, the VIPA Festival, highSCORE Festival, Atlantic Music Festival, Charlotte New Music Festival, Clear Creek Music Festival, Oregon Bach Festival, and the 2014 Pierrot Lunaire Project. His latest works include a band symphony and viola sonata.
Guthrie has been the artist-in-residence at the Chinquatin Center for the Arts and Centrum. He has served on various committees, including the Society of Composers, Inc., where he was the Region VI Student Representative from 2015-17 prior to his current position as Associate Marketing Coordinator.
Guthrie is an equally accomplished pianist and began playing the piano at the age of seven. He began accompanying choirs and soloists at nine, and two years later made his first appearance on the Vancouver Seafarer's Concert. Most recently, he has won and 2nd prize in the Great Composers Competition: Music of America and many other top prizes from GCC competitions. He has also won the 2013-14 Oregon MTNA young artist's competition, the 2014 Brookings-Harbor Friends of Music scholarship, and 1st prize in the college-level OMTA scholarship competition in 2012. In September 2008, he and Mary Stone performed Saint-Saëns' Carnival of the Animals with Portland's Columbia Symphony Orchestra. He has studied piano with John Owings (2015-16), Gloria Lin (2014-15), Renato Fabbro (2010-14), and Barbara Roberts (2004-10), among others.
Guthrie is a doctoral student and graduate teaching assistant at Florida State University, where his teachers include Mark Wingate, Ellen Zwilich, and Ladislav Kubik. He received his Master of Music in Composition as a graduate teaching assistant at Texas Christian University, where he studied with Till Meyn and Martin Blessinger. He has also studied composition with John Mackey, George Tsontakis, Robert Paterson, Dmitri Tymoczko, Amy Beth Kirsten, Martin Kennedy, Blaise Ferrandino, John Paul, and Robert Priest, among others. Guthrie has also been mentored by performers such as Sheila Allen and Sarah Dunham. For more information about Ian Guthrie and his music, please visit ianguthriecomposer.com.
Officer of Diversity and Equity
The Officer of Diversity and Equity collects and analyzes demographic data relating to the Society. The Coordinator works with the Executive Committee and National Council to design, implement, and evaluate initiatives to increase diversity and better support members of all genders, ethnicities, and orientations.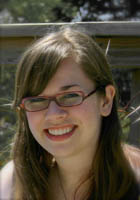 Jessica Rudman is a Connecticut-based composer and teacher whose music unifies extended techniques with clear melodic development and narrative structures to create a unique and personal emotional expression. Her works have been performed by groups such as the International Contemporary Ensemble, the Cadillac Moon Ensemble, The Omaha Symphony's Chamber Orchestra, the Yakima Symphony Orchestra, and the Hartford Independent Chamber Orchestra. She has received awards from SCI/ASCAP, Boston Metro Opera, the College Music Society, the International Alliance for Women in Music, and others.
Jessica has served on the faculty at Baruch College, Central Connecticut State University, and The Hartt School. She is currently the Director of the Young Composers Program and the Chair of the Creative Studies Department at The Hartt School Community Division. Jessica has also been highly involved in arts administration and is on the board of the Women Composers Festival of Hartford. She holds degrees from the CUNY Graduate Center, The Hartt School, and the University of Virginia.
More information about Jessica and her work can be found at her website, http://www.jessicarudman.com.
Web Team
The webteam is here to help you stay in touch with SCI. If you have any questions, concerns, or suggestions, please don't hesitate to email David Drexler (webmaster@societyofcomposers.org) or Matthew McCabe (admin@societyofcomposers.org) . Our immense thanks to Tony Reimer for his expertise, hard work, and good humor.

Webmaster
The SCI Webmaster works with the Web Team, the Executive Committee Chair, the Secretary, the Newsletter Editors, and the membership to ensure that the web site meets the needs of the organization. This includes keeping website content current, improving web services that support business processes, and providing support to members who use the self-service features of the web site.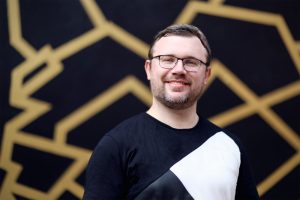 Internationally award-winning composer Benjamin D. Whiting is perpetually seeking to find new and exciting ways in which technology can assist composers and performers by augmenting their expressive potential.
Benjamin's music has been described as "marvelously intriguing" and "evocative" in a recent review in Fanfare magazine, and is performed often around the globe. He has had performances and given talks on his electroacoustic work at festivals including ICMC, SEAMUS, NYCEMF, N_SEME, EMM, eviMus, EMUFest, TIES, Sonorities Festival of Contemporary Music, USF New-Music Festival, TUTTI, CMS, and MUSLAB. He also continues to compose in a completely acoustic medium, having recently been commissioned by The Florida Orchestra and the University of South Florida to compose Bonn Chance, a piece for full orchestra celebrating the 250th anniversary of Beethoven's birth.
In addition to his activity as a composer, Benjamin is Co-Founder and Co-Executive Director of Null-state, Inc., an organization that strives to pave the way for the continued innovation and growth of electronic and electroacoustic music through its Chaosflöte project and research into new techniques in live coding. The organization also spreads the joy of electronically enhanced music making to all by giving lectures, workshops, and concerts at public institutions, such as the University of Central Florida, the University of South Florida, Eastern Florida State College, Wayne State University, and the Melrose Center. He has been the recipient of a New Music USA grant to further these goals.
Benjamin received his DMA from the University of Illinois at Urbana-Champaign and is currently on faculty at the University of South Florida as Visiting Instructor of Composition and Electronic Music.
System Analyst
The System Analyst maintains the web server and corresponding server functions including the listServs.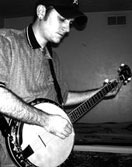 Composer Matthew McCabe completed his undergraduate work at the University of Richmond in 2001, and served on the music department staff there until 2003. In 2005 he completed his Master of Music in Composition at Bowling Green State University in Ohio.
Matthew is now a Ph.D. student in composition at the University of Florida where he teaches the introductory Music Technology class and acts as one of three technical directors for the Florida Electroacoustic Music Festival.
His music has been performed all over the US and in Scotland. Though focusing primarily on electroacoustic music, he also writes acoustic music and mixed media pieces. His other music-related activies have included serving as the BGSU SCI chapter president, co-directing BGSU's Threshold student electroacoustic music festival, acting as the technical director for the Third Practice festival at Richmond, and serving on the Executive Council of the Society of Composers, Inc. as Web Content Manager.
Matt is also an active songwriter and multi-instrumentalist, playing guitar, bouzouki, and banjo in many venues around Gainesville. He currently plays bass with the alt-country band Wishful Drinkin' and collaborates on songwriting projects with friend and roommate Rick Dietrich. Recently his interests have included homebrewing root beer and expanding his palate for fine wine and Belgian ales.
System Administrator
The System Administrator helps to maintain the software infrastructure necessary to facilitate the privileged areas of the SCI website. This includes management of the existing code base, maintenance of the SCI databases, and occasional generation of custom reports. Additionally, the System Administrator assists in the addition of new functionality to the privileged area of the SCI website by evaluating proposed additions, gathering requirements, architecting the development process, and ultimately implementing the solution.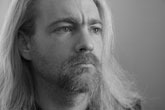 Composer and sound designer M. Anthony (Tony) Reimer is interested in investigating the inherent contrasts, tensions, and expectations of intimate everyday sounds in ways that invite the audience to appreciate them not as ordinary everyday noise, but as transcendent objects worthy of thoughtful attention.
In Summer Smoke: Final Wisps, an introspective concert hall work begun the summer Reimer quit smoking, the composer integrates the intimate sounds of the habit into the piece: the crackle of cellophane, the packing of the cigarettes, inhalations and exhalations. Contributing to the nostalgia of the piece, the sounds of summer (cicadas, bees, and geese) are heard as if through a morning haze. The result is a challenging commentary on habits and the transformative experiences that lead us from one compulsion to the next.
The Last Straw provides another example of the way in which Reimer makes use of small commonplace sounds in his music. Here, a coffee stirrer is transformed into the aural content of the piece. But further, the distinctive rhythm produced by bending the tip of the stirrer gently, and then releasing it to oscillate back and forth serves as the blueprint for the composition's structure, nesting inside itself like a set of Russian dolls.
Reimer's concert music has garnered performances across the country and at festivals such as Electronic Music Midwest, the Florida Electroacoustic Music Festival, and the national conference of the Society of Electro Acoustic Musicians in the United States.
Outside the concert hall, his work extends into a wide variety of domains including theatre, film, video games, and interactive experiences. It is perhaps in these collaborative efforts that Reimer finds his greatest pleasure.
A veteran of professional theatre with over 20 years experience, Reimer has composed music and designed sound effects for close to 200 productions across the United States and abroad. While based in Miami, FL, he earned multiple nominations and twice won the Carbonell award for Best Sound Design, South Florida's version of the "Tony".
For over 10 years, Reimer has enjoyed a fruitful relationship with Coral Gables' New Theatre and artistic directors Rafael DeAcha and Ricky Martinez. Included among the 30+ productions Reimer has composed and designed for at New Theatre are several world premieres and over a dozen productions of Shakespeare's works that have become a staple of their summer season. A highlight of his relationship with "the New" came when he served as composer and sound designer for the world premiere of Nilo Cruz's Anna in the Tropics, the play that won the 2004 Pulitzer Prize for Drama.
Reimer also enjoyed an extended relationship with Playmakers Repertory Company (PRC) in Chapel Hill, NC. In over six years with the top-tier regional theatre, Reimer composed music and designed sound for over 20 shows at PRC working with notable directors such as David Hammond, Mark Wing-Davey, Jeff Hayden, and Gene Saks.
Since 2007, Reimer has worked with Chicago's Organic Theatre Company on over a dozen productions and continues to freelance with a variety of other companies across the country.
In the domain of film, Reimer got his start in 1999 with a short that appeared at the Miami Jewish Film Festival entitled The Wandering Jew. Since then, he has collaborated with Vancouver's Black Forest Productions Company on a number of projects including the action/adventure web series entitled Libelle. Other recent work includes a sound design/score for a set of short documentary films examining the state of food production in Illinois and the score for a feature named The $30,000 Bequest.
In recent years, designing sound effects and writing music for video games and interactive experiences has become a passion of Reimer's. He serves as the audio director and composer for Mutiny Games, an independent game company producing innovative titles for PCs and mobile platforms. Reimer has also designed and implemented several solo and collaborative interactive art installations and data sonification projects presented at the Krannert Art Museum and the Krannert Center for the Performing Arts in Champaign-Urbana, IL.
Reimer also serves as a researcher at the National Center for Supercomputing Applications for projects that aid in collaborative efforts between artists. These include a generalized framework for the development of multi-user virtual worlds and support for telematic performances. He is the backend programmer and database administrator for the Society of Composers, Inc. website and consults on a number of non-profit websites.
In any spare time he has left, Reimer enjoys the arts of bread-making and candy-making. In the same way that ordinary, common sounds inspire his artistic output, the process of turning combinations of everyday ingredients such as flour, sugar, and water into new concoctions is endlessly fascinating to him.
Student Representative
The Student Representative is a nonvoting member of the Executive Committee who acts as a liaison between student members and SCI leadership. The Student Representative works with the Student Chapters Representative to encourage and facilitate student-centered initiatives within SCI including the Student National Conference, student chapter exchanges, and more.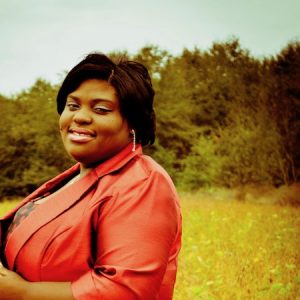 Brittany J. Green (b. 1991) is a North Carolina-based composer, creative, and educator. Described as "cinematic in the best sense" and "searing" (Chicago Classical Review), Brittany's music is centered around facilitating collaborative, intimate musical spaces that ignite visceral responses. The intersection between sound, movement, and text serves as the focal point of these musical spaces, often questioning and redefining the relationships between these three elements.Her research and creative interests include mapping aural gestures to gestural recognition technology and exploring virtual reality platforms as a tool for experiencing immersive, intimate musical moments. Her music has been featured at concerts and festivals throughout the United States, including the Society of Composers National Conference, New York City Electronic Music Festival, SPLICE Institute, the West Fork New Music Festival, and Electroacoustic Barn Dance Festival. She has presented research at the North Carolina Music Educators Association Conference, East Carolina University's Research and Creative Arts Week, Darkwater Women in Music Festival, and the Intersection@ Art and Science Symposium. From 2018-2019, Brittany served as composer-in-residence for the PCS/ECU Young Composers Project. In 2019 Brittany was selected as an inaugural members of JACK Quartet's JACK Studio Artists.Brittany holds a BM in Music Education from the University of North Carolina at Pembroke and a MM in Music Composition and Theory from East Carolina University. She is currently in residence at Duke University, pursuing a Ph.D in Music Composition as a Deans Graduate Fellow. Brittany is a member of Pi Kappa Lambda and Society of Composers, Inc., where she serves as the national student representative.

Student Council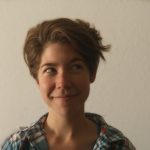 Carolyn Borcherding is a composer and sound artist predominantly interested in building sounding and visual worlds within which performing bodies and audio gestures can exist together in various fluid relationships. Her body of work ranges from pieces for solo instrument to multimedia ensembles consisting of video, electronically produced sound, and acoustic instruments.  In her multimedia works, she considers each medium an essential performing body in which the media interact with, relate to, and inform one another.  In fixed media works, she experiments particularly with the creation and destruction of the listeners' sense of space. Carolyn has had works performed internationally throughout the North American region and at national and regional events such as the Society for Electro Acoustic Music in the United States National Conference, the North American Saxophone Alliance National Conference, Electronic Music Midwest, New Music on the Point, and others. Carolyn received her Master's in Music Composition at Western Michigan University where she studied with Dr. Christopher Biggs and Dr. Lisa Coons. She is currently pursuing her doctorate in Music Composition at the University of Illinois.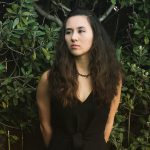 Brenna Dickson is a local Bay Area composer and clarinetist. Her compositions aim to reflect that of the inner human experience through cinematically-structured works that incorporate a variety of timbre combinations and thematic gestures. She was a member of Chamber Music Silicon Valley's Emerging Artist Fellowship for the 2019-2020 season. Her work The Night Lark has been performed by the San Jose Chamber Orchestra by receiving the Allen Strange Memorial Composition Prize in 2019. She has composed for and collaborated with animation, chamber ensembles, and electronics. In addition to composition, Brenna shares a passion for education through her private teaching studio for clarinet and music theory as well as a variety of music schools and programs in the Silicon Valley. She has earned her BM in Composition from San Jose State University, studying under Dr. Brian Belet.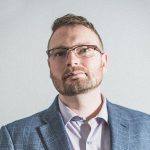 The music of Curtis Rumrill explores the intersection of literary form and modern chamber music. His works with writer, naturalist and visual artist Zachary Webber tell darkly comic stories of animals in desperate or violent predicaments. He is also the composer of instrumental chamber music with and without electronics, works for tape, and studio compositions (multi-track fixed media works composed on acoustic instruments played primarily by himself).
In May 2019 Kamratōn, Quince Contemporary Vocal Ensemble and Shana Simmons Dance will premiere his new opera, Her Holiness, The Winter Dog. In September 2017 NAT 28 premiered Domestic Beasts of Vinland Char for soprano and eleven instrumentalists. In October 2017 Kamratōn premiered In this Styrofoam Room for soprano and chamber ensemble. Ensemble Dal Niente featured his piece The Parasite, and Her Sister on their 2015 tour of Latin America. Quince Contemporary Vocal Ensemble premiered in 2016 and will take on tour his recently completed concert-length work, The Passion of the Wilt-Mold Mothers, and will give it a studio recording. His music has been premiered and performed by, among others, Tony Arnold, Thomas Rosenkranz, Aiyun Huang, Jordan Dodson, Kenneth Meyer, the Syracuse University Contemporary Music Ensemble, Lisa Cella and Juna Winston. Alia Musica has treated both Sex Poem for Lightbulb by Beetle and Rover to studio recordings.
He has been performed in the United States and internationally, including Vienna, Austria; Basel and Baden, Switzerland; Maccagno, Italy; Panama City, Panama; Bogota, Colombia; Mexico City, Mexico; Boston, MA; Bloominton, IN; Cleveland, OH; Bowling Green, OH; Pittsburgh, PA; and Syracuse, NY, in venues including the Palacio de Bellas Artes, Pontificia Universidad Javeriana, Teatro Amador and the Museo de Arte Contemporáneo in Panama, the University of Pittsburgh; Indiana University; Syracuse University; Chatham University, Bowling Green State University; and Boston University. Works of his have been included in the Pittsburgh Festival of New Music, Re:Sound New Music Festival, JazzWerkstatt Wien, Vienna Roomservice Festival, Numu: Neue und Unentdeckte Musik, the soundSCAPE Festival, and Alia Musica Presents.
In 2013 he co-founded MusicArte Panama, a bi-annual new music festival in Panama City, Panama. He is also Board Chair of Alia Musica, a Pittsburgh based New Music ensemble and presenting organization. Since 2011 he has been the web designer for soundSCAPE Festival in Italy and is in the process of designing a website for Frederic Rzewski.
Aside from his work in New Music, Rumrill is a committed activist for social justice. This work, a constant over the last decade and a half, has taken many forms: housing, racial justice, activist legal defense, anti-sweatshop and labor organizing.
He holds a BMus in composition from Syracuse University and a MM in composition from Bowling Green State University. His primary composition teachers have been Franck Bedrossian, Ken Ueno, Myra Melford, Edmund Campion, Elainie Lillios, Christopher Dietz, Kyle Gann, Daniel Strong Godfrey, Sally Lamb McCune and Patrick Long. He is currently a Doctoral Fellow at UC Berkeley.
Siesky's work as a composer explores the intersections of art and music, bringing focus to the idiosyncrasies of music creation and sonic processes. Environmentalism, aestheticism, psychology, modern Jazz, and social justice are at the forefront of his compositional influences. His work has been performed by Hypercube, Invicta Sax Quartet, Braeburn Brass Quintet, Robert Black, Laura Lentz, Lindsay Garritson, Jacob Mason, and Laura Silva, among others. His music has been featured at several festivals and conventions including the Society of Composers, International Trumpet Guild, Diffrazioni – Firenze Multimedia Festival, Festival DME, Atemporanea Festival, Global Arts Festival, West Fork New Music Festival, Charlotte New Music Festival, Ecos Urbanos, Earth Day Art Model – Telematic Festival, FETA, Cube Fest, N_SEME, NYCEMF, and SEAMUS.
Recently, his work for 8.1 channel fixed media entitled "…grind…" was selected for programming on the 2020 SEAMUS National Conference, International New Music Festival at USF, Cube Fest, and NYCEMF. The piece was also selected for the New Music by Living Composers Series with Petrichor Records. Additionally, his work for Large Ensemble and Fixed Media entitled "yellow drips from my head" was named the winner of the Ensemble Ibis Composition Competition (Miami, FL) and will be given a world premiere by Ensemble Ibis in April 2021.
Ryne earned his Bachelor of Arts in Music from Virginia Commonwealth University (VCU) and his Master of Music in Music Composition from Ohio University, studying under Robert McClure. Siesky is currently working towards his Doctor of Musical Arts in Composition as a Teaching Assistant at the University of Miami, Frost School of Music. His primary teachers are Lansing McLoskey and Dorothy Hindman. Ryne is currently a member of the Society of Composers, Inc. (SCI) National Student Council, Director of the Phenomenology Collaboration project, and the Artistic Director for the Azimuth Virtual Orchestra.
Website: https://www.rynejsmusic.com/ 

SCI National Office
General Manager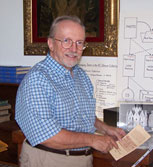 Gerald Warfield has degrees from the University of North Texas and Princeton University. He was an instructor at Princeton from 1968 to 1971 and Associate Director of the Index of New Music Notation at the New York Public Library from 1971 to 1975. In 1974 he was on the program committee of the International Conference on New Music Notation held in Ghent, Belgium.
He was chairman of the program committee of the 2nd National Conference on Music Theory, 1977 and chairman of the 9th ASUC Annual Conference in 1974. From 1976-1985 he was editor of the Longman Music Series which published professional books in music including the English translation of Heinrich Schenker's Free Composition (die Freie Satz). He was chairman of the SCI Executive Committee, 1972-1974 and the founding editor of the ASUC (SCI) Journal of Music Scores. In 1977 he became General Manager of SCI, a post he has retained until the present except or a brief two-year hiatus. He was treasurer of the American Composers Alliance from 1979 to 1996 and conference chairman for the College Music Society in 1981.
His music includes Three Movements for Orchestra, premiered by the Dallas Symphony and Variations and Metamorphoses, recorded on the first disk of the ASUC Record Series. His books include Layer Analysis (1976), How to Write Music Manuscript (1977), and Layer Dictation, with Richard Brooks.
He began writing in 1985 and has published 15 books in music, finance, and feng shui. In 2000 he returned to Texas where he writes fantasy novels. Currently he is chairman of the Advisory Board of the Boyce Ditto Public Library. He manages SCI from his office on the second story of his house on SW4th Ave. in Mineral Wells Texas where he looks out at trees and his fish pond. He can be reached at secretary@societyofcomposers.org.