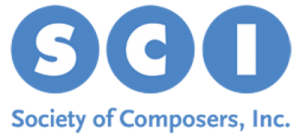 We at SCI are pleased to announced that Christopher Zuar is the winner of this year's Jazz Competition Award. More information about Christopher's music can be found at http://www.christopherzuar.com.
Congratulations to Christopher!
We also thank the judges for the award: Migiwa Miyajima, Marcus Lewis, and Jordan VanHemert. Many thanks as well go to Greg Simon for leading this contest for SCI.
Last summer, after much discussion among the leadership of SCI, a commitment was made to donate money collected from membership dues during the running of this competition to the non-profit group Castles of Our Skins. We are pleased to have been able to make this donation to support the impressive work they have been doing during the pandemic lock-downs to support the music of BIPOC composers.